The Virtual Training Room enhances the Digital Twin for effective group training and practicing
Grab everyone's attention with the Digital Twin and keep training sessions interactive.
Learn by doing, generate immersive learning in a controlled environment.
Explain by demonstrating scenario's which cannot be shown on a real machine and gain tacit knowledge by enabling group discussions around the Digital Twin.
In the center of a Virtual Training Room stands a Digital Twin, the multiple trainees join the virtual room from any device and enjoy the freedom of individual action, together with group learning.
In a training session, the participants enjoy a wide range of tools. The Digital Twin operations and simulation is one functionality. Using Interactive Flows and the Parts Catalog with full functionality of parts extraction, movement, hide, isolate, and highlighting is another.
The Virtual Training room is accessible on multiple devices and supports the use of Smartphones, Tablets, PC's, VR headsets and AR headsets. The training session is easy to set up, manage and demands low internet for speed all users.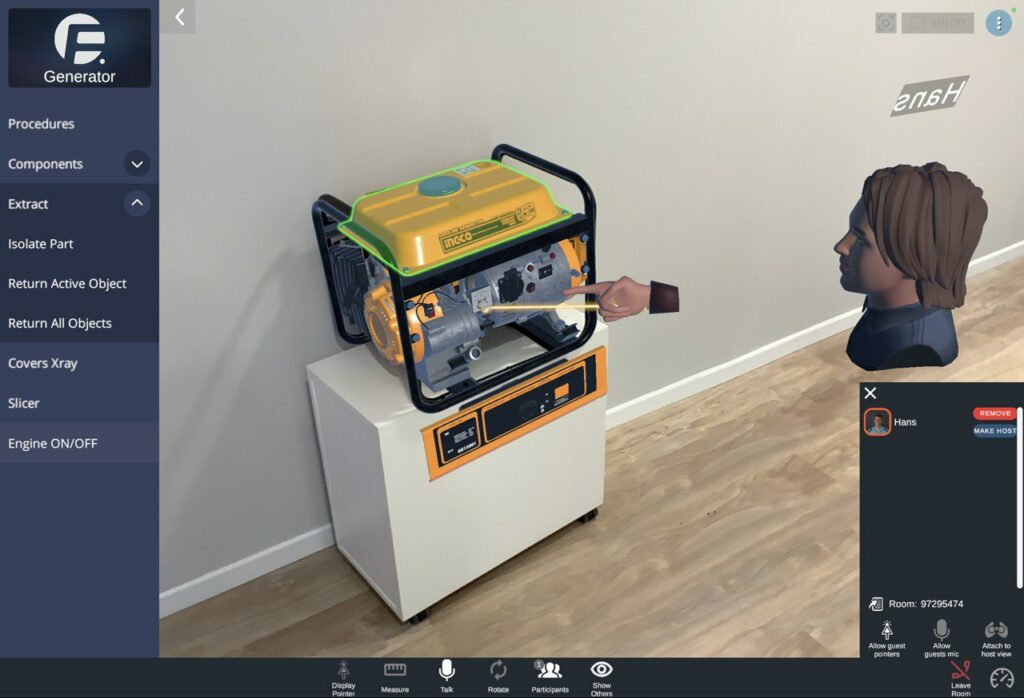 Virtual Training Room Benefits
Try frontline.io training & support tools in action
Experience by yourself frontline.io. See what a Digital Twin, Interactive Flows, Remote Support,
Virtual Training Rooms, Interactive Parts Catalog, and more can do for you