Remote Maintenance and Support
Improve technical support performance with AR Remote Support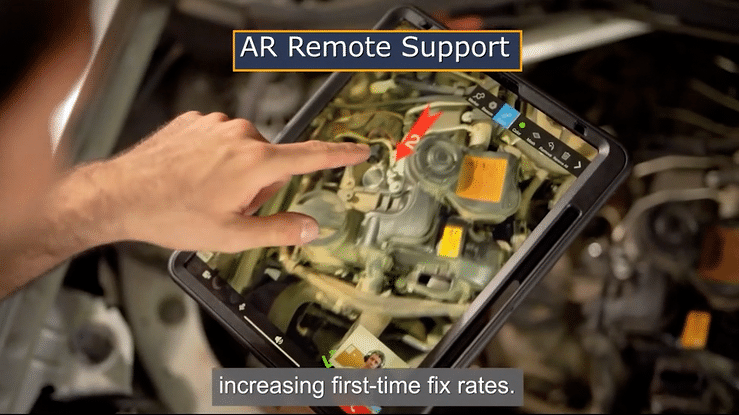 The frontline.io Remote Support is an over the web session for multiple users, without the need to download an application.
In the Remote Support session, the participants can take advantage of the Mixed Reality capabilities frontline.io offers (locking the virtual image on the physical object).
The AR capabilities, assigning and locking of a part on the actual machine, while we run the Digital Twin and the defined technical flow is a huge advantage for Support teams. Allowing immediate support actions and knowledge transfer.
The frontline.io remote support capabilities further include messaging, file sharing, monitoring, and recording. In addition, the AR Remote Support is fully integrational with CRMs.
Remote Maintenance and Support
Benefits
Try frontline.io training & support tools in action
Experience by yourself frontline.io. See what a Digital Twin, Interactive Flows, Remote Support,
Virtual Training Rooms, Interactive Parts Catalog, and more can do for you